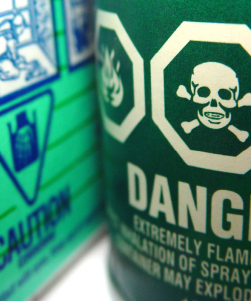 Independence, Missouri, Asbestos Attorneys
In addition to representing people injured by asbestos, the lawyers at Humphrey, Farrington & McClain have also represented individuals who were personally injured or had their property contaminated by other toxins such as formaldehyde, polychlorinated biphenyls (PCBs), acids, benzene and other chemicals, dusts and metals. Our firm handles all types of toxic tort cases, including:
Brain injuries
Chemical exposure
Workplace exposure
Building contamination, including sick building syndrome
Asbestos exposure
Beryllium exposure
We Will Never Be Bullied by Big Insurance Companies
We have handled state and national class actions on behalf of people whose property was contaminated by asbestos fibers, oil refinery leakage and dumping of trichloroethane (TCE) and people who purchased defective water heaters. We have also represented people with occupational injuries such as those caused by exposure to vibration or cigarette smoke.
Experienced Toxic Tort Lawyers
Many plaintiffs firms claim to be able to handle the complexities of catastrophic personal injury and wrongful death claims arising out of environmental contamination and dangerous materials. The truth is, most do not have the financial and professional resources to take a case through years of investigation, case preparation, settlement negotiations and, if necessary, trial.
From our offices in Independence, Missouri, our lawyers represent clients in individual and class action lawsuits relating to all types of exposure to toxic and hazardous materials and contamination in air, water and soil. We represent clients throughout Missouri, Kansas and the United States.
We are not a personal injury lawsuit mill. We try catastrophic injury cases to win. The personal injury trial attorneys at our firm have successfully taken on many of the largest corporate interests in America. Our lawyers have won the only popcorn lung disease trial in U.S. history. We are also the first firm to obtain a settlement in a personal injury case against a tobacco company in U.S. history.
LEADING MINDS. LATEST PUBLICATIONS.
HAVE QUESTIONS ABOUT A LEGAL ISSUE? ASK OUR ATTORNEYS.