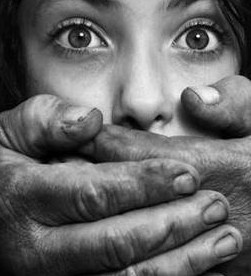 Kansas City Child Sex Abuse Attorneys
Child sex abuse is surprisingly common in Kansas City and throughout the country. According to the American Counseling Association, up to a third of American women and 18 percent of men have experienced child or adolescent sexual abuse.
The law firm of Humphrey, Farrington & McClain, P.C., specializes in representing individuals who have been unfairly harmed and victimized by others.
Our Attorneys Can Help
Our law firm handles all types of child sex abuse cases including cases involving:
Doctors
Teachers
Boy Scout Troop Leaders
Sports Coaches
Neighbors
Clergy
Babysitters
Camp Leaders
In addition to holding child molesters accountable for the damage they cause, our attorneys also recognize that many abusers are enabled by groups and organizations that fail to adequately protect children.
The legal team at Humphrey, Farrington & McClain, P.C., can bring cases against even the most well-funded organizations to ensure that they are held accountable for the systemic failures which allow sexual abuse to occur. In addition to holding organizations liable for past abuse, vigorous litigation can help ensure that future children are not victimized.
If you or a loved one has suffered child sex abuse, speak with a member of our team by calling 888-353-0491 or contacting us online. Our consultations are always free and we never collect legal fees unless our clients obtain a judgment in their favor.
The Long-Term Effects Of Child Molestation
Although every child sex abuse victim reacts differently, many survivors experience severe long-term consequences that drastically reduce the quality of their lives.
Common systems of child sex abuse include:
Post-traumatic stress disorder
Substance abuse
Self-harm, self-injury and suicide
Depression
Sleep disorders
Dissociative identity disorder
Borderline personality disorder
STDs
Pregnancy
Flashbacks
Low self-esteem
Revictimization
Depression is by far the most common consequence of childhood molestation. Many victims internalize and blame themselves for the abuse. Depression and associated self-esteem issues can have far-ranging impacts on a person's life and generally impair a person's career and his or her ability to develop healthy relationships.
Missouri Lawsuits Involving Child Sex Abuse
Generally, there are two types of claims filed: those against the perpetrator, and those against individuals or entities who had a chance to stop the abuse and declined to do so. Claims against individuals who failed to stop abuse may include negligent entrustment, negligent supervision, and infliction of emotional distress.
A public entity such as a school enjoys several immunities that private entities do not. Public entities can also be subject to different actions than private entities, such as civil rights claims as well as failures to comply with Title IX, if they accept any federal funds.
Legal Liability In Child Molestation Cases
The attorneys at Humphrey, Farrington & McClain, P.C., can file lawsuits against anyone who committed child sex abuse or could have stopped child abuse but declined to do so.
Often the insurance policies of the perpetrators cover damages arising out of sexual abuse, but coverage is often difficult to find in cases involving neighbors or family friends. However, given the terrible actions of a child molester, the lack of insurance will not prevent our attorneys from moving forward and pursuing an individual's personal assets.
The Statute Of Limitations For Child Abuse Cases In Kansas And Missouri
The statute of limitations is a legal limit on the amount of time that can pass between an injury and the filing of a lawsuit. In general, the statute of limitations does not start in child abuse cases until sometime after a child turns 18 years old.
Abuse survivors have fiercely litigated the statute of limitations in both Kansas and Missouri, particularly in cases involving suppressed memories. There are often options for child abuse survivors to enforce their legal rights, so it is important to contact a qualified attorney to discuss your potential case.
The Types Of Damages Available In Child Abuse Lawsuits
The damages available in a child abuse case are highly dependent on the facts of a particular situation. Generally, child abuse survivors can be compensated for whatever they have lost, including the psychiatric impact of the abuse and other life-long effects. Because the majority of child abuse injuries are not capable of being seen, it is important to have quality experts to examine and explain the injuries.
If you have faced child sex abuse, the attorneys at Humphrey, Farrington & McClain, P.C., can discuss your claim and detail your legal options. To arrange a free consultation, contact us online or call 888-353-0491. Our attorneys handle sex abuse lawsuits throughout the Kansas City area including Overland Park, Independence and Olathe.
We are not a personal injury lawsuit mill. We try catastrophic injury cases to win. The personal injury trial attorneys at our firm have successfully taken on many of the largest corporate interests in America. Our lawyers have won the only popcorn lung disease trial in U.S. history. We are also the first firm to obtain a settlement in a personal injury case against a tobacco company in U.S. history.
LEADING MINDS. LATEST PUBLICATIONS.
HAVE QUESTIONS ABOUT A LEGAL ISSUE? ASK OUR ATTORNEYS.