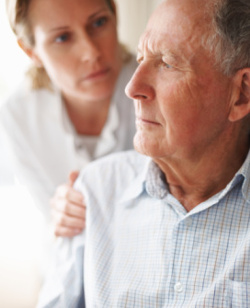 A Prominent Nursing Home Negligence Law Firm Serving Kansas City and Beyond
Humphrey, Farrington & McClain, P.C., has earned national recognition for providing vigorous, experienced and effective legal representation for personal injury victims. Our commitment to excellence has helped us recover more than $1 billion on behalf of thousands of clients since 1984.
Many law firms are willing to handle nursing home abuse cases. Unfortunately, in many cases, these firms are unable to commit the necessary resources to the case and later encourage their clients to accept a settlement that does not fully meet their needs.
Unmatched Expertise and Resources for Every Client
At Humphrey, Farrington & McClain, we have the financial backing and legal expertise to handle even the most complex types of personal injury cases.
Our attorneys handle all nursing home abuse cases on a contingency basis. That means we cover the cost of investigating and preparing your case. Our trial attorneys handle everything from initial negotiations to jury trials. Most other multipractice law firms simply cannot offer our level of commitment to each case.
Our attorneys represent individuals in all types of nursing home negligence cases, including:
Nursing home negligence: Management and staff share a responsibility to ensure that residents are protected from harm, including injuries caused by medical negligence, staff abuse and improper supervision of other residents.
Group home abuse: Residents in a group home setting are among our most vulnerable citizens. We hold management, staff and personal care assistants (PCA) legally accountable for injuries, neglect and abuse.
Home health care providers: People who rely on home health care services are vulnerable to the worst kinds of abuse in their own homes.
Always a Free Consultation · We Cover Case Expenses Until You Win
At Humphrey, Farrington & McClain, our law firm is proud of the reputation we have earned among members of the bar. The quality of our representation is reflected in the many cases that are referred to us from other attorneys. If you have a client or a case that you believe is a good fit for our firm, do not hesitate to contact us.
From our offices in Independence, Missouri, our lawyers represent clients in communities throughout Missouri, Kansas and the United States. Contact us to arrange a free consultation with one of our trial lawyers by calling 888-353-0491 or emailing us.
We are not a personal injury lawsuit mill. We try catastrophic injury cases to win. The personal injury trial attorneys at our firm have successfully taken on many of the largest corporate interests in America. Our lawyers have won the only popcorn lung disease trial in U.S. history. We are also the first firm to obtain a settlement in a personal injury case against a tobacco company in U.S. history.
LEADING MINDS. LATEST PUBLICATIONS.
HAVE QUESTIONS ABOUT A LEGAL ISSUE? ASK OUR ATTORNEYS.