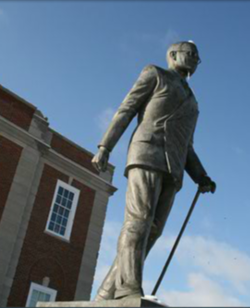 Missouri Real Estate Laws
Throughout Kansas City, Independence, and the surrounding areas in Missouri, individuals and businesses have turned to the trusted Kansas City real estate attorneys of Humphrey, Farrington & McClain since 1978. We take a great deal of pride in the dedication we provide to meeting the needs of our clients. When you choose us to represent you, your needs become our needs. We take every step available to meet those needs.
Contact the Kansas City real estate lawyers of Humphrey, Farrington & McClain at 816.398.7435 to schedule an initial consultation.
Our Lawyers Can Help
Whether your transaction involves commercial property or a major piece of residential real estate, our lawyers can help. Our depth of experience allows us insight on unique opportunities that may benefit you. We understand the importance of the purchase and sale of real estate. We will treat your case with the respect and professionalism it is due.
Whether you are forming an entity to own real estate for liability reasons or you are drafting a lease for business tenants of a building you have recently had constructed, we will be there for you. The success of our business is our overall goal. Our motivated team of attorneys is prepared to work hard to reach that goal. Contact us to find out more about how we can help you.
Solution Focused Legal Thinking
Our Kansas City lawyers can help with all real estate matters, including:
Entity formation for the purchase of investment real estate
1031 exchanges and tax deferred exchanges
Purchase of commercial and residential real estate
Sale of commercial and residential real estate
Drafting of leases and options
Tax Strategies
We are not a personal injury lawsuit mill. We try catastrophic injury cases to win. The personal injury trial attorneys at our firm have successfully taken on many of the largest corporate interests in America. Our lawyers have won the only popcorn lung disease trial in U.S. history. We are also the first firm to obtain a settlement in a personal injury case against a tobacco company in U.S. history.
LEADING MINDS. LATEST PUBLICATIONS.
HAVE QUESTIONS ABOUT A LEGAL ISSUE? ASK OUR ATTORNEYS.