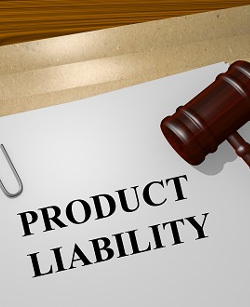 A Catastrophic Injury Will Change Your Life Forever. Call Us.
Many consumers in Missouri and Kansas are injured by dangerous consumer products every year. There are several situations in which manufacturers can be held liable for consumer injuries caused by their products through civil lawsuits called product liability cases.
The liability of a manufacturer of a dangerous product depends on a variety of factors, including the type of product in question, where the lawsuit is filed and how the product was sold.
We Will Never Be Bullied by Big Insurance Companies
The following pages contain an in-depth look at the main aspects of product liability law:
Types of defective product cases
Frequently asked questions about product liability
Standard elements of a product liability case
Special considerations in product liability cases
Common types of product liability cases
Sources of product liability law
Recall information resource links
Although this website contains an overview of product liability law, it is important to remember that the application of the law to a person's case will vary depending on the particular facts of an injury. That is why it is important to speak with a personal injury attorney who is experienced in product liability law about the facts of your particular case.
Kansas City Product Liability Attorneys
Humphrey, Farrington & McClain, P.C., is one of the biggest personal injury law firms in the Kansas City area. Our attorneys have years of product liability litigation experience and have successfully brought product liability cases throughout the country.
If you or a loved one has been injured by a defective product, contact the product liability attorneys by calling 888-353-0491 or contacting us online.
We are not a personal injury lawsuit mill. We try catastrophic injury cases to win. The personal injury trial attorneys at our firm have successfully taken on many of the largest corporate interests in America. Our lawyers have won the only popcorn lung disease trial in U.S. history. We are also the first firm to obtain a settlement in a personal injury case against a tobacco company in U.S. history.
LEADING MINDS. LATEST PUBLICATIONS.
HAVE QUESTIONS ABOUT A LEGAL ISSUE? ASK OUR ATTORNEYS.