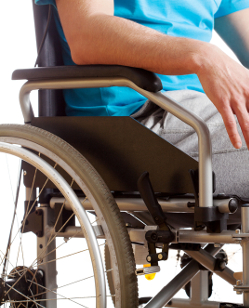 A Catastrophic Injury Will Change Your Life Forever. Call Us.
Premises liability is an area of law that deals with injuries that arise on public and private property. Property owners and tenants have a duty to make sure that people who come onto their property are not injured by dangerous conditions or defects. When a person is injured due to the negligence of a landlord or tenant, then the injured person may file a premises liability lawsuit to recover compensation for medical expenses and other damages arising out of their injury.
Common grounds for premises liability lawsuits include:
Slip-and-falls
Vicious dogs
Inadequate security
Poorly lit or maintained stairwells
Toxic substances such as lead-based paint, mold and asbestos
We Will Never Be Bullied by Big Insurance Companies
There are many situations in which both a tenant and a landlord will be liable for injuries that occur on property. Examples include slip-and-falls that happen in a mall or at a friend's apartment.
Experienced Kansas City Slip-and-Fall Lawyers
The Independence, Missouri, law firm of Humphrey, Farrington & McClain, P.C., has a national reputation for representing individuals who have been injured due to the negligence of landlords and tenants.
In recent years, landlords and businesses have successfully lobbied to decrease their liability for slip-and-fall accidents, which makes these kinds of lawsuits increasingly difficult to win. The attorneys at Humphrey Farrington have the skills and knowledge in premises liability litigation to successfully build a case and hold a negligent property owner or occupier accountable for the damage he or she has caused.
If you have been injured on someone else's property, contact us online or call 888-353-0491 to speak with one of our experienced personal injury attorneys. Our initial consultations are always free and we never charge attorneys' fees unless you win your case.
We are not a personal injury lawsuit mill. We try catastrophic injury cases to win. The personal injury trial attorneys at our firm have successfully taken on many of the largest corporate interests in America. Our lawyers have won the only popcorn lung disease trial in U.S. history. We are also the first firm to obtain a settlement in a personal injury case against a tobacco company in U.S. history.
LEADING MINDS. LATEST PUBLICATIONS.
HAVE QUESTIONS ABOUT A LEGAL ISSUE? ASK OUR ATTORNEYS.